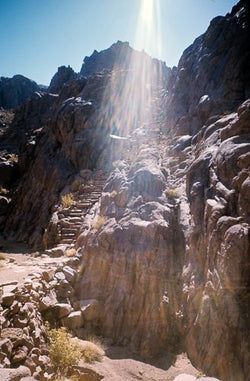 CLAUDE AZOULAY - Mont Sinaï, 1968
Titre : Claude Azoulay - Mont Sinaï, 1968
Technique : Photographie
Prix : Sur demande
Certificat : Un certificat d'authenticité signé par l'artiste est délivré
Biographie de l'artiste :
Claude Azoulay was born in July 1934 in Tunis. After leaving the Lycée Claude Azoulay returned to Paris Match in 1954, using a few scoops. He was built and trained in the magazine's writing and the world around him.
Also in 1954, he was the disciple of Willy Rizzo, a photographer who would enable him to learn the trade and to know how to use photographic equipment. Claude feeds on various encounters and adventures.
He will make photographs on the war in Algeria, the war in Lebanon, Yugoslavia, the Six-Day Wars, the Yom Kippur, etc. But the news pushes him Also to Saint-Tropez, London or Hollywood on film sets facing Brigitte Bardot, Marilyn Monroe, John Huston or Kirk Douglas, and in the workshops of artists like the dark Bacon or the eccentric Warhol. In 1996, he left Paris-Match.
He is currently experiencing other adventures in the footsteps of an ever-changing and always fascinating human brother.
ⓘ Pour Contacter un de nos experts