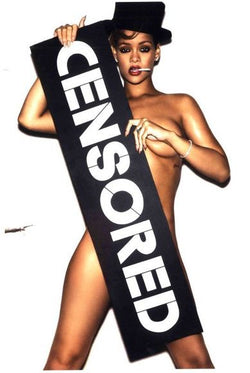 Ellen Von Unwerth - Rihanna
Titre : Ellen Von Unwerth - Rihanna
Édition : Limitée à 15 exemplaires
Certificat : Un certificat d'authenticité signé par l'artiste est délivré
Prix : Sur Demande
Biographie : Girl Revenge ! 
Ellen Von Unwerth was born in 1954 in Germany. She started her career as a fashion model. During the mid 80s she decided to end her modeling career and move behind the camera to become a photographer and director.
Today she shoots fashion, editorial and advertising photographs in addition to directing music videos. Von Unwerth's work is vibrant, candid, and incredibly sexy. But does the mere fact of having a woman behind the lens shooting deshabillé girls in fishnet and feathers somehow assume a correctness automatically denied a male photographer? "The difference is that I don't stand behind the camera drooling," says Unwerth.
In 1998 and 2005 she was listed as one of the Most Important People in Photography by American Photo Magazine. She produced images for numerous advertising campaigns for the biggest brands like Victoria's Secret, Chanel, Clarins Paris, Anna Sui or Van Cleef and Arpels. In 2001 Ellen was the principal photographer of an Armani exhibition in the famous Guggenheim Museum in New York. Alongside the work of masters like Lartigue and Avedon and a number of reportage photographers, Von Unwerth cites Helmut Newton as an influence.
"I think Newton is interesting because he uses technique, but ultimately it is the story and the models and the idea that is more important in his work, and what keeps the pictures from becoming démodé. Techniques date very fast."
Less might be more. Either way, it's probably best to let her pictures, intuitively smart, sassy and provocative, speak on her behalf. Like she says "Women are not just there to be admired, they are there to be enjoyed" like her work.
ⓘ Pour Contacter un de nos experts