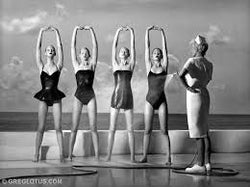 Titre : Greg Lotus - Nurse
Édition : Limitée à 10 exemplaires
Certificat : Un certificat d'authenticité signé par l'artiste est délivré
Dimension : 152 x 102 cm
Prix : Sur Demande
Biographie :
Unique and evocative photography fuses timelessness with modernism. Drawing inspiration from a diverse array of classical painting, Greg Lotus reinterprets an artist's use of light and shadow, playing with angles and composition to intensify the graphic quality of his images, and telling stories…
From flirty beach babes to beauty parlor devotees, narcissistic water nymphs, buttoned-up road trippers and bee-hived cat ladies, one could be forgiven for imagining his models "in character" as opposed to simply fashionably attired; of the moment, yes, but often referencing past life/style movements.
Editorially Greg Lotus regularly contributes to Vogue Italia, Vogue Russia and L'Uomo Vogue. His work has also been featured in i-D, The Sunday Times Style Magazine, W and Citizen K. Commercially, he has shot advertising campaigns for Escada, L'Oreal, Swarovski, Cartier, Levi's, and Van Cleef & Arpels. Born and raised in rural West Virginia, Greg Lotus splits his time between NYC and Miami these days, travelling frequently on assignment to Europe and wherever else the wind blows...
ⓘ Pour Contacter un de nos experts