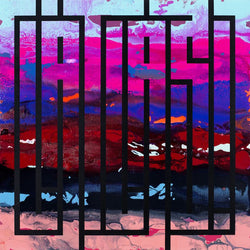 Titre : L'Atlas - Substances 5
Dimension : 150 x 150 cm
Edition : Exemplaire unique
Certificat : Un certificat d'authenticité signé par l'artiste est délivré
Prix : Sur demande
Biographie de l'artiste :
The French artist, Jules Dedet Granel, aka L'Atlas, born in 1978, found in his research around writing the starting point for his work in the fine and pictorial arts.
He studied calligraphy in different countries and cultures, in this way creating his own original fonts. He was particularly interested in the idea of creating a universal pictorial language, a balance between form and letter, between act and intent; a game with endless variations, drawing near and diverging from optical art and the abstract and geometric art movements.
In the 90s, he took radical action in the public sphere, making a name for himself in the field of graffiti; as of 2000, he developed studio work and exhibited his works in contemporary urban art galleries.
ⓘ Pour Contacter un de nos experts